The first full council meeting of the newly elected Wiltshire Council has been held today.
The meeting was primarily to elect people to the positions of chair, vice-chair and council leader.
Also being selected were the chairs and vice-chairs of the local Area Boards.
The meeting was opened by outgoing Chair, Richard Gamble. His only duty was to carry out the selection of the new chair.
The result was as follows:
Wiltshire Council Chair – Cllr Stuart Wheeler (Pewsey Vale East – Conservative)
Cllr Wheeler then resumed the meeting after a short handing over ceremony, Cllr Wheeler first presided over the unopposed election of Cllr James Sheppard (Aldbourne & Ramsbury – Conservative) as Vice-chair of the Council.
Possibly the most anticipated part of the meeting was to appoint a new leader of the councillor. Cllr Philip Whitehead announced his decision to step down from the position ahead of the elections on Thursday 6th May.
Cllr Richard Clewer the Conservative Councillor of Downton and Ebble Valley ward was quick to throw his hat into the ring and announced his intention to stand for the position of leader of Wiltshire Council.
Wiltshire Council Leader – Cllr Richard Clewer
Cllr Richard Clewer was nominated and elected unopposed to the position.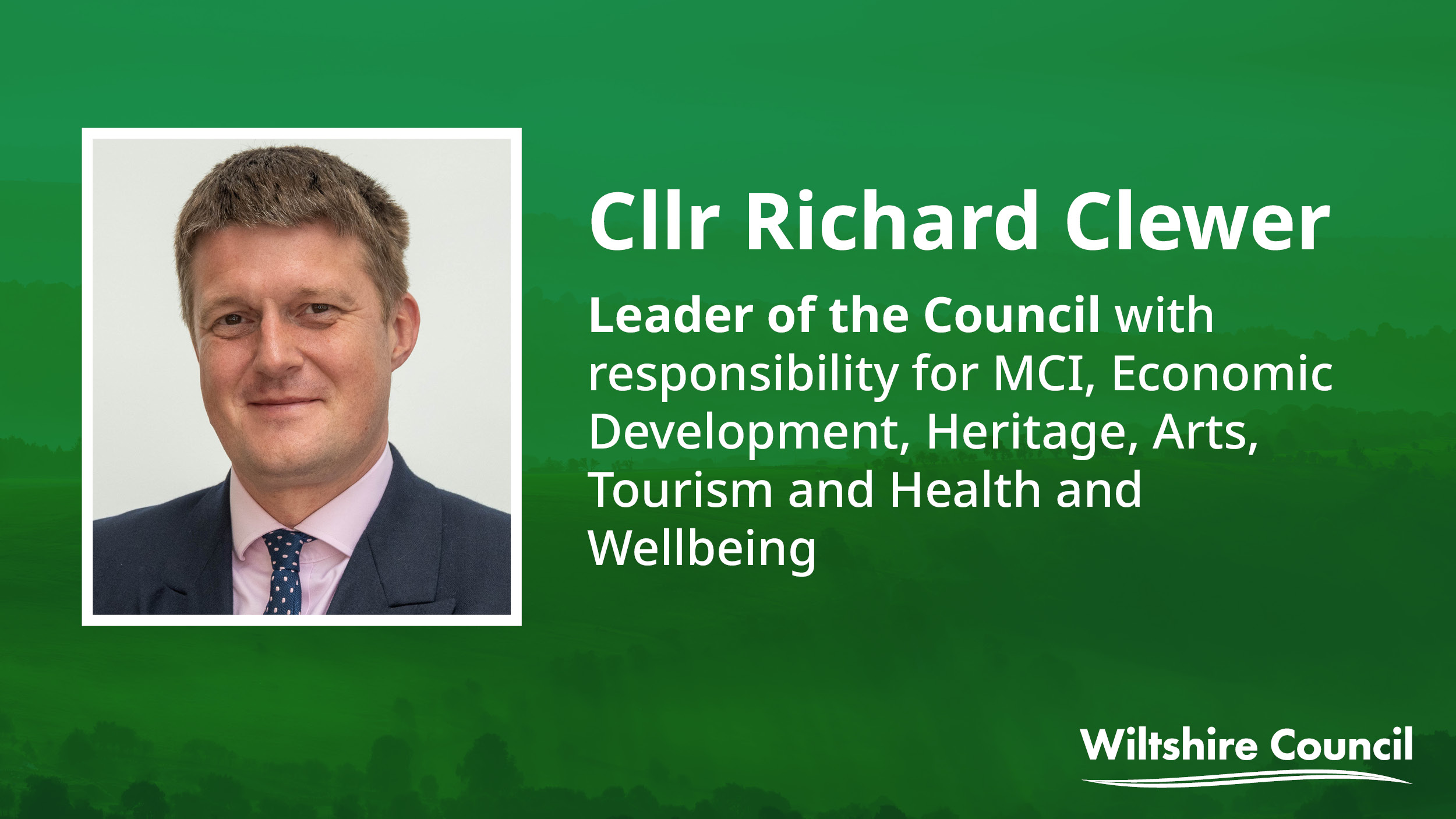 Cllr Clewer then announced his cabinet:
Deputy Leader – Cllr Laura Mayes
Cllr Nick Botterill
Cllr Pauline Church
Cllr Mark McClelland
Cllr Jane Davies
Cllr Phil Alford
Cllr Ian Blair-Pilling
Cllr Simon Jacobs
During his opening address, he made clear that one of his priorities are that of Wiltshire's High Streets following the impact of the pandemic. He also reaffirmed his commitment to the work on climate change and the local plan.
Also announced were the chairs and vice-chairs of local Area Boards for the next year:
Salisbury Area Board
Chair – Cllr Brian Dalton
Vice-chair – Cllr Sven Hocking
Cllr Caroline Corbin
Cllr Ricky Rogers
Cllr Charles McGrath
Cllr Paul Sample
Cllr Mark McClelland
Cllr Mary Webb
Southern Wiltshire Area Board
Chair – Cllr Richard Britton
Vice-chair – Cllr Andrew Oliver
Cllr Richard Clewer
Cllr Ian McLennan
Cllr Zoe Clewer
Cllr Rich Rogers
South West Area Board
Chair – Cllr Bridget Wayman
Vice-chair – Cllr Nabil Najjar
Cllr George Jeans
Cllr Nick Errington
Cllr Pauline Church